Sacred Heart Greenwich Middle School Parent Blog
By Stephanie Smith, CNN
Wed May 22, 2013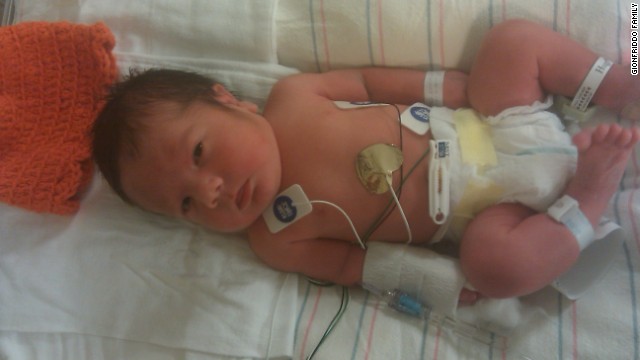 Kaiba Gionfriddo as a newborn, before he experienced breathing problems.
A second chance for Kaiba
STORY HIGHLIGHTS
Kaiba Gionfriddo stopped breathing daily and had to receive CPR
Doctors tried the equivalent of a "Hail Mary" pass
They created a splint on a 3-D printer to enable him to breathe
Editor's note: "Life's Work" features innovators and pioneers who are making a difference in the world of medicine.
(CNN) — When he was 6 weeks old, Kaiba Gionfriddo lay flat on a restaurant table, his skin turning blue. He had stopped breathing.
His father, Bryan, was furiously pumping his chest, trying to get air into his son's lungs.
Within 30 minutes, Kaiba was admitted to a local hospital. Doctors concluded that he had probably breathed food or liquid into his lungs and eventually released him.
But two days later, it…
View original post 951 more words