Sacred Heart Greenwich Middle School Parent Blog
Here's some information on what social media sites teenagers are using.
Executive Tech Editor, The Huffington Post
The Internet, As Seen By High Schoolers
Posted: 01/09/2013 7:08 pm
Kids these days. Just what are they up to online?
Intrigued by one tenth-grader's musings (via her brother) on trends in the tech world, investor Garry Tan conducted an informal survey of how 1,000 teens and twenty-somethings are using social media.
Among the high-schoolers (aged 13 to 18) and millennials (aged 19 to 25) that answered Tan's survey, Tumblr > Facebook > Twitter > Instagram > Snapchat, in terms of popularity.
Because "teens love photos, but they hate text," in the words of FWD's John Herrman, here's a picture of the survey results: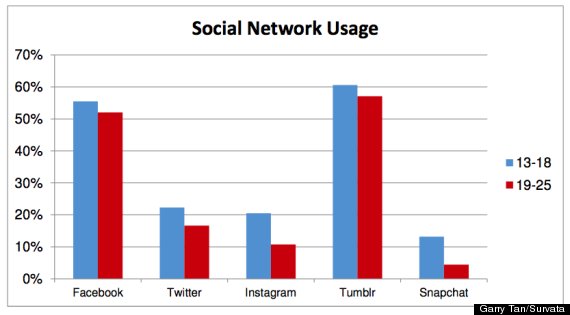 Teens used every single social site more than their older peers, and Snapchat and Instagram were nearly twice as popular among high-schoolers than millennials…
View original post 100 more words